Earth Below and Sky Above: A Meditation and Qigong Retreat
14. AugustAug. 2023 07:00pm - 20. AugustAug. 2023 02:00pm UTC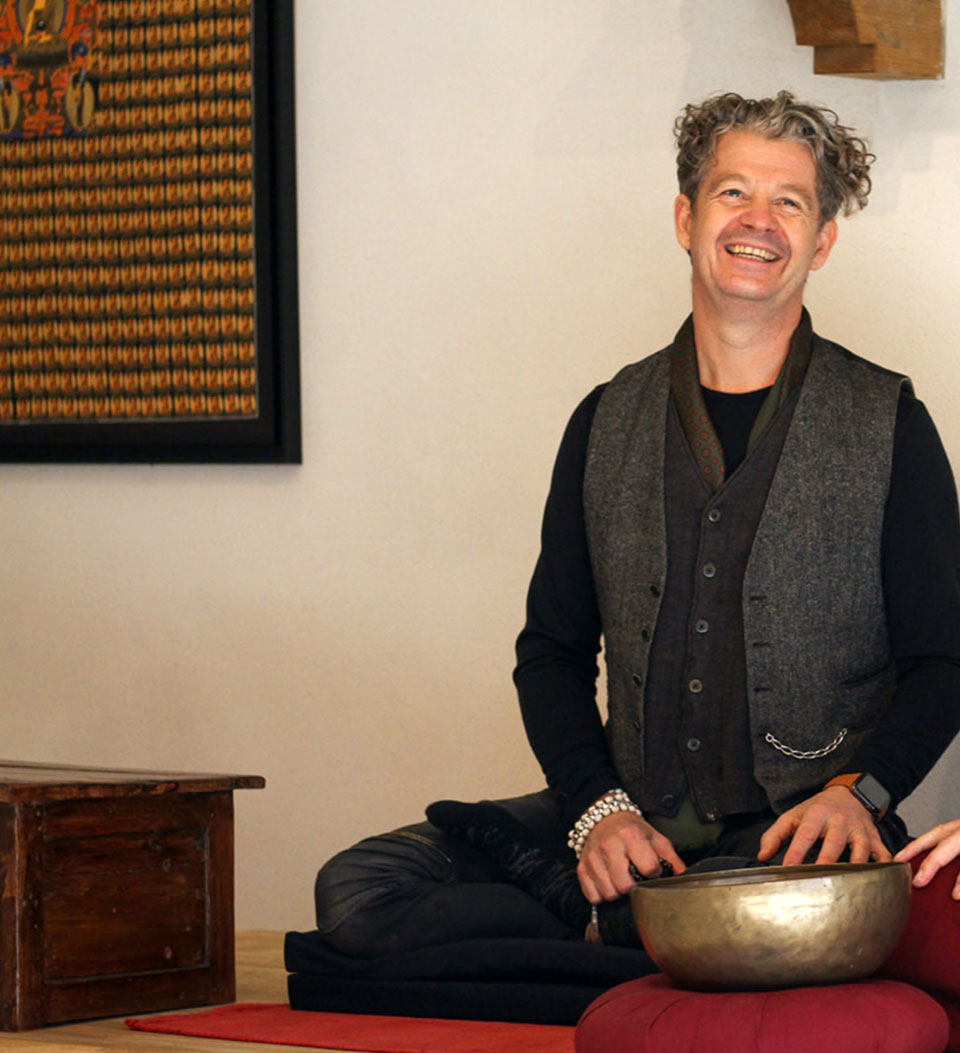 Registration and payment of tuition fees will be possible from January.
14-20 Aug ENGLISH
Earth Below and Sky Above: A Meditation and Qigong Retreat
With Martin Aylward and Mimi Kuo-Deemer
Qigong is a Chinese energy cultivation practice with Daoist and Buddhist roots, using slow, circular, fluid movements. Practiced with meditation and Dharma teachings, it awakens us to the matrix and flow of life within and around us, cultivating physical spaciousness and ease while deepening our capacity for embodied presence. This retreat, co-led by Martin Aylward and Mimi Kuo-Deemer, will combine movement sessions with silent and guided meditations, teachings on the nature of mind, and meetings with the teachers. Open to all levels and abilities.
(This retreat will be held in silence. It conforms to the criteria necessary for Mindfulness Instructors in Training)
TEACHING FEES:
Standard fees: €395
Subsidised fees: €335 (If your financial situation does not allow you to pay the standard fees, please feel free to pay this lower fee)
Professional fees (Paid by a company): €445
Teaching Fee Refund Policy:
Up to 14 days before the start of the event: refund -50%
Less than 14 days before the start of the event; no refund
If we cancel the event, you will receive a full refund.
Event expired
Event is in progress
Schedule

Guests

Attendance

Shop

Forecast

Comments
Weather data is currently not available for this location
Weather Report
Today stec_replace_today_date
stec_replace_current_summary_text
stec_replace_current_temp °stec_replace_current_temp_units
Wind stec_replace_current_wind stec_replace_current_wind_units stec_replace_current_wind_direction
Humidity stec_replace_current_humidity %
Feels like stec_replace_current_feels_like °stec_replace_current_temp_units
Forecast
stec_replace_date
stec_replace_icon_div
stec_replace_min / stec_replace_max °stec_replace_temp_units
stec_replace_5days
Powered by Forecast.io